I've updated my Iphone/Ipad with iOS14 and my STELLINA pictures won't show
iOS14 is asking to access your local network. If the users denies access, Stellinapp won't be able to download the pictures.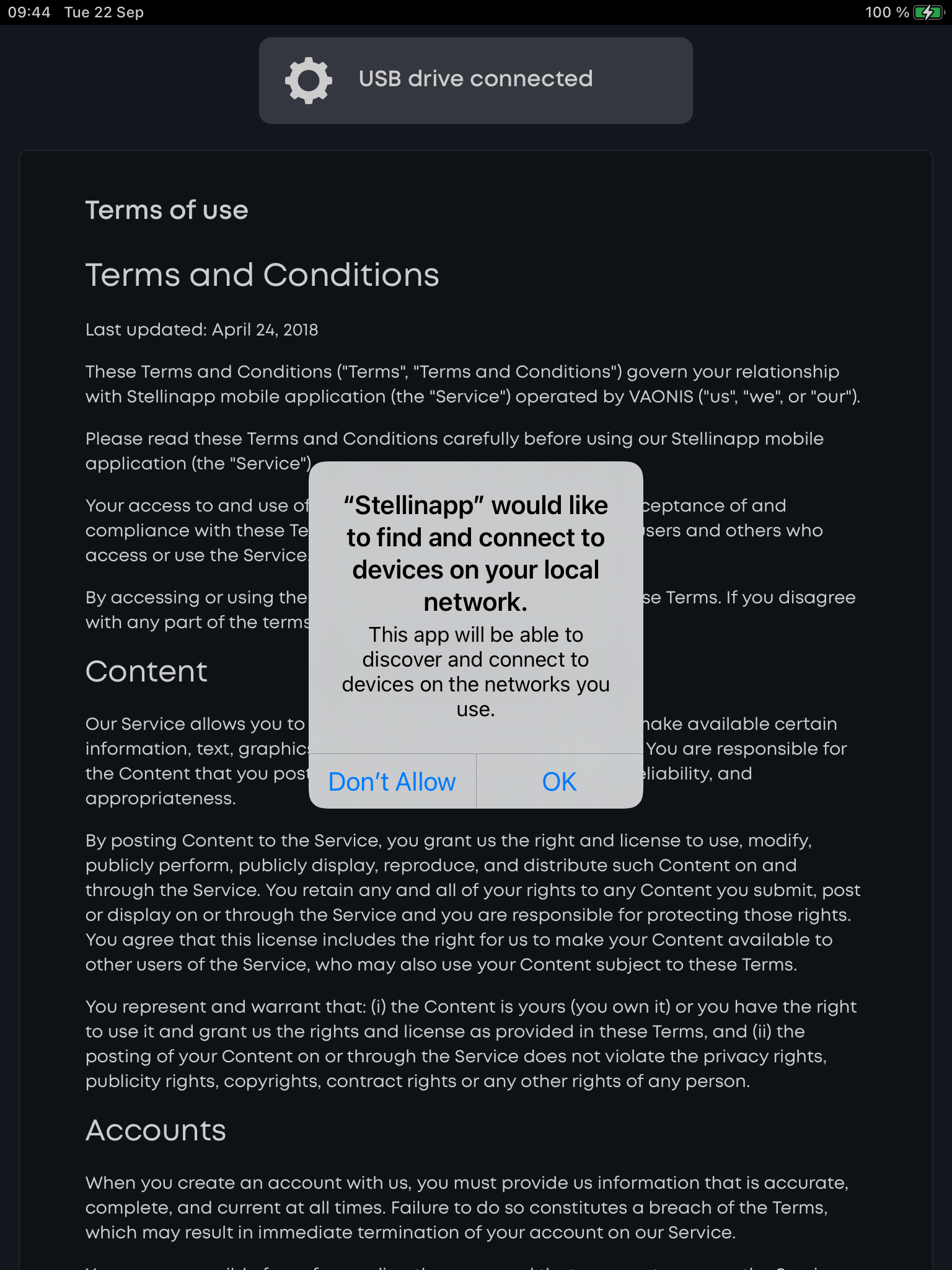 You will then need to manually change the settings in the app and grant access to the local network: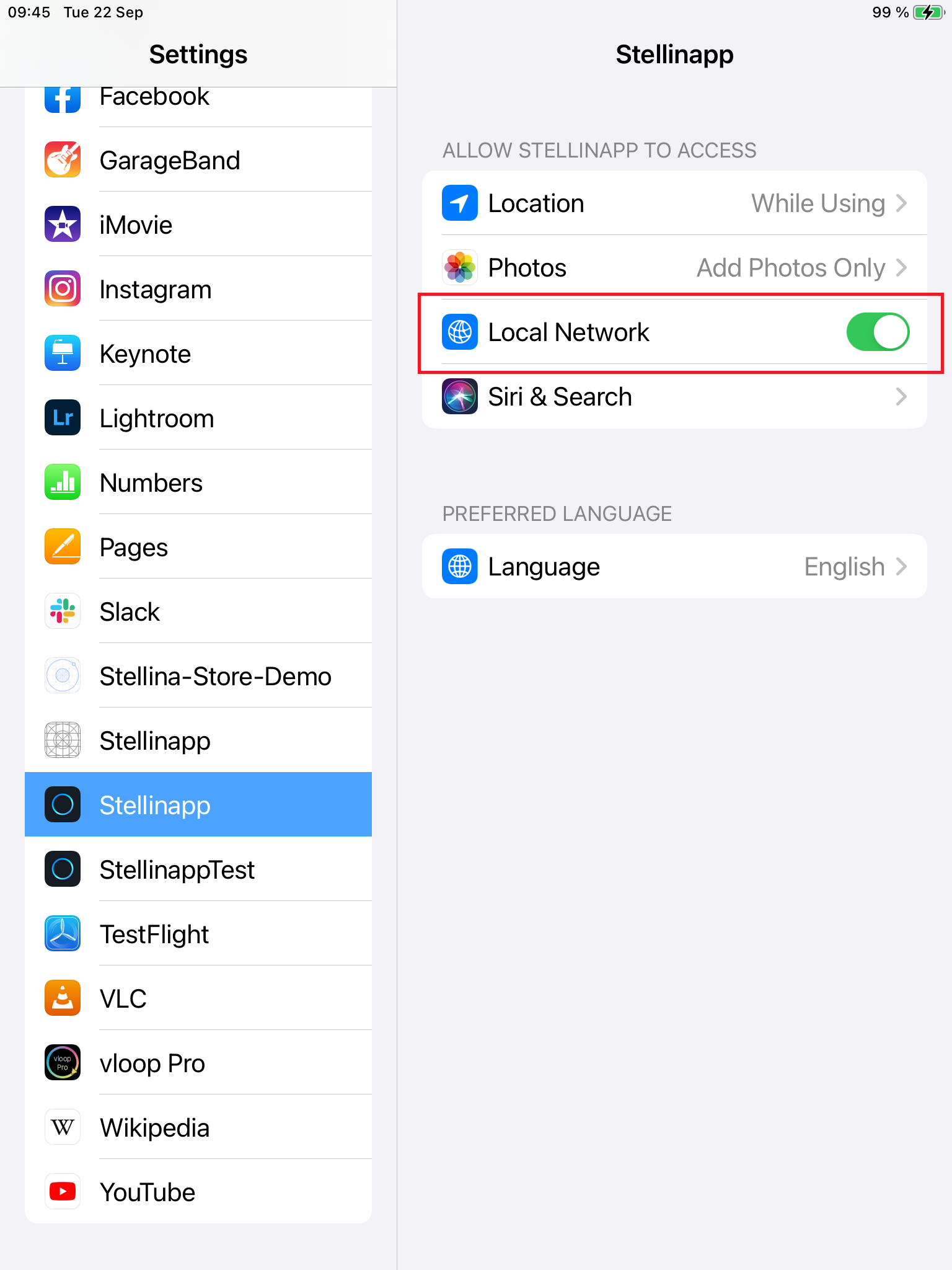 Related Articles

How to connect STELLINA to my iOS device?

If you're connecting Stellina to your mobile device for the first time, it is necessary to be connected to a wifi network before starting. STEP 1 Download STELLINAPP from the App Store. It is free and downloadable by all. The application is more than ...

What is the minimum supported iOS version to use Stellinapp?

You will need Ios version 10 to use fully the app.

How to update STELLINA?

We release STELLINA's software updates about every 6-8 weeks. It may include: new features, optimization, new settings for image processing, bug corrections, display fixes… We highly recommend you to update your device each time a new version is ...

How does STELLINA's initialization work?

STELLINA is fully automatized, but it requires some information in order to start photographing. First, it needs to know its exact position (coordinates, time), this information is provided using your device's GPS. Then, STELLINA needs to know how it ...

Where are your STELLINA pictures stored?

Photos taken with STELLINA are stored on either in your app or in your smartphone/tablet (recommended).